IT'S DECK BUILDING SEASON!
WE'VE GOT THE PRODUCTS, TIPS, AND KNOWLEDGE YOU NEED.
Midwest Roadshow Trailer - We'll Bring the Doughnuts
Our deck and rail traveling roadshow trailer is full of new ideas in decking.
Westbury Railing Samples – See, touch, and get-to-know these excellent railing products
Azek & TimberTech – Learn what's new within these trusted brands. New colors, finishes and more!
Midwest Lumber's Deck Installation Speed Tool – If you don't have one, you need one and so do your contractors.
We will come to you. Schedule our trailer and demo at your lumber yard or job site today.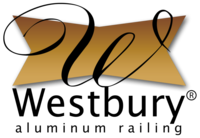 Westbury Railing - It's Time to Know This Product
Westbury Railing – Beauty meets strength. Elegance meets distinction. Masterpiece meets innovative engineering.
Magena Star – Bring your outdoor living space to life with post cap lighting, solar lights and side light product.
Columns – Columns from Westbury Railing will give you the options and make the statement you want.
Polyrail – Classic meets cutting-edge. Character meets strength. Showpiece meets structure. PolyRail® Vinyl Railing
Azek Decking - New Colors
Azek Decking adds three new colors to their Vintage Collection.
Coastline
English Walnut
Weathered Teak